eBook


Step by step to automatic truck dispatching
After studying this eBook, you will be able to develop a step-by-step strategy to automate your dispatching and know both the added value of each automation step and the challenges for your own organisation and the requirements for a supporting transport management system.
Download eBook now – for free! (German version)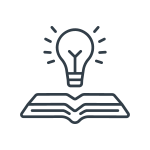 Benefit from the insights of leading experts.
Guidelines for the successful automation
of your truck dispatching.
The challenges of automation in implementation.